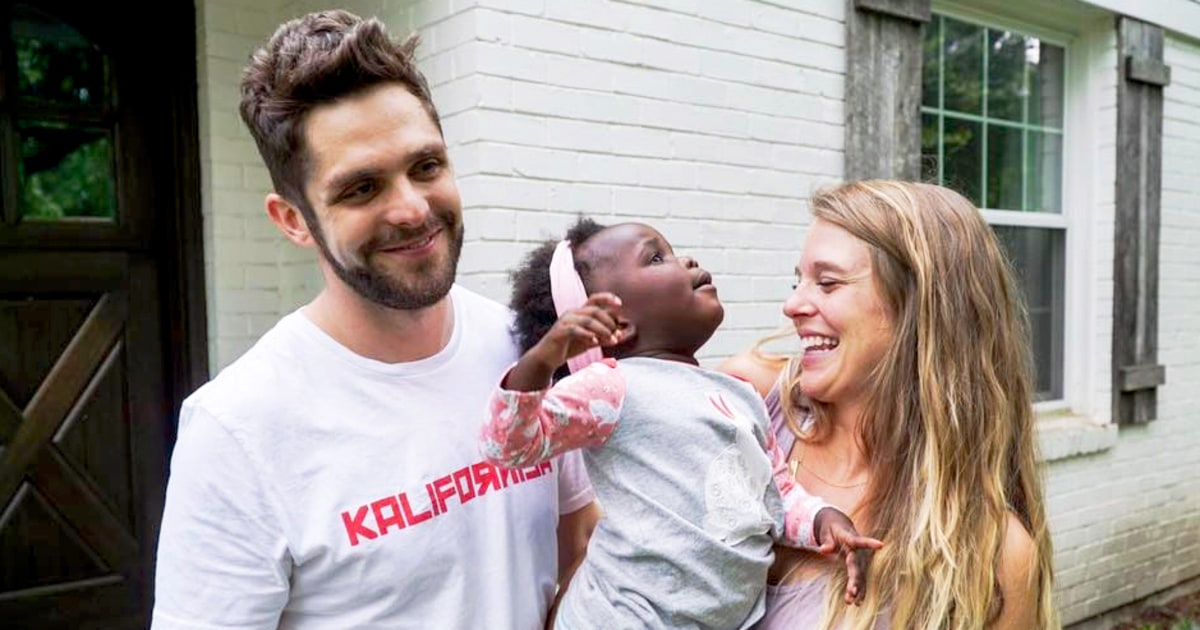 Thomas Rhett And Lauren Akins: Willa Is Home!
The adoption process took nearly a year, and during that time, the couple made over a dozen trips to Uganda.
Lauren first met Willa on a mission trip to Uganda in 2016. At the time, the couple had been struggling with infertility and discussing adoption. When Thomas Rhett saw a photo of his wife holding a sweet baby girl, he knew she was special. "Lauren had this amazing glow about her and it just felt like she was already our daughter in a weird way. I just blurted out, 'We should bring her home,'" the 27-year-old singer told People.
Continue reading this article by clicking on the link below:
https://adoption.com/Thomas-Rhett-And-Lauren-Akins-Willa-is-Home