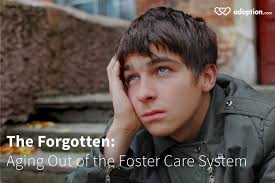 Youth Aging Out of Foster Care Struggle in 'Real World'
When they age out, they must confront any number of adult responsibilities: Budgeting. Finding housing. Opening a bank account. Finding a job. Knowing how to remain enrolled in health insurance.
A Department of Children and Family Services report released in February found that many youth who age out frequently are unprepared to handle these realities of the real world: They are also more likely to experience unemployment, homelessness, substance addiction and incarceration, according to the report. To continue reading this article follow link bellow.
https://www.usnews.com/news/best-states/louisiana/articles/2017-03-19/youth-aging-out-of-foster-care-struggle-in-real-world